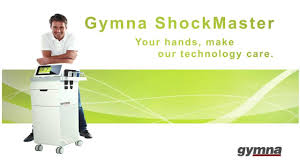 Discover a quick & effective way to relieve pain. Talk to the team about  Ultrasound Guided Injections at the Coventry Back Pain & Sports Injury Clinic.
Ultrasound-guided injections are aimed to relieve pain for patients suffering from musculoskeletal (Joints, muscles, tendons, and ligaments) problems, such as pain, swelling, stiffness & reduced function.
Ultrasound & Injections Available:
Ultrasound Guided Platelet Rich Plasma (PRP) Injections

Ultrasound Guided Hyaluronic Acid Injections For Pain Relief 

Ostenil Plus Injections
Facet Joint Injections
Ultrasound-guided steroid injection
Abdominal Clinical Consultation & Ultrasound Scanning
Msk Ultrasound Scanning
Commonly Treated Conditions 
Arthritic joints

Tennis elbow (Outer side of elbow pain)

Golfers elbow (Inner side of elbow pain)

Sports injuries

Plantar fasciitis

Achilles tendinopathy

Joint pain
How Ultrasound Guided Injections Work
Ultrasound-guided injections allow the clinician to visualise the needle and needle tip in real-time as it enters the body and navigates to the desired location. This assures that the medication is accurately injected at the intended site. 
Beforehand, the procedure will be explained to you, side effects, risks and benefits will be discussed. You will be given an opportunity to discuss any other questions or concerns you may have. If there are any changes in your health or circumstances, you must inform the clinician, before the injection.
Price List Per Body Part
Clinical Consultation:

Includes clinical examination, Ultrasound scan & Report

£110.00 Per Session
Abdominal Clinical Consultation & Ultrasound Scanning:

Includes clinical examination, Ultrasound scan & Report

£125.00 Per Session
Consultation & Standard ultrasound-guided steroid injection:

Includes clinical examination, Ultrasound scan, Prescription, Guided Injection & Report.

£250.00 Per Session
Advanced Injection Procedures:  

These include: 

Frozen shoulder – Hydro dilatation / Hydro distension.

Calcific Rotator cuff tendinopathy: Barbotage Removing / Liquefying calcification in the tendon.

Hip joint injection

Sacro-Iliac joint Injection

Coccyx injection (Cocydtnia)

Achilles tendon tendinopathy: High Volume Injection

£350.00 – £450.00 Per Session
Facet Joint Injections
£650.00 Per Session
Ostenil Plus Injections
£650.00 Per Session
Platelet Rich Plasma (PRP) Injections
£450.00 Per Session
Msk Ultrasound Scanning:
£110.00 – £135.00 With Report
Abdominal Scans:  With Report
£135.00 Per Session