COVENTRY SHOCKWAVE THERAPY CLINIC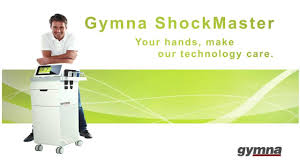 Shockwave Therapy £55. Pre Paid 3 sessions £155, Discounted to £45 per area for two areas or more per session.
Looking for fast, effective pain relief on muscles and tendons? Book a Shockwave Therapy appointment now to see how we can help you alleviate the pain.
Coventry Shockwave Therapy Clinic, provides treatment for members of general public as well as medical professionals including GP's, Consultants, Osteopaths, Chiropractors, Physiotherapists, Acupuncturists, Bowen / Alexander technique practitioner and Sports therapists.
We receive private referrals from NHS GP's, Doctors, Consultants and Health Practitioners.
Our specialist modalities called IDD Therapy, Shockwave Therapy, K- Laser Therapy, Digital X-rays, Diagnostic Ultrasound Scans – provide professional pain relief which is non-invasive or surgical, eliminating the need for anaesthesia or injections.
Shockwave Therapy has proven to achieve outstanding results for those suffering from a variety of different muscle or tendon pain. The majority of patients only require 3 to 5 treatments that last a maximum of 20 minutes and in most cases an immediate reduction in pain is experienced after the very first session.
When Should You Seek Shockwave Therapy?
If you suffer with any of the following conditions, or you have persistent pain in muscles or tendons then you could benefit from Shockwave Therapy:
Tennis Elbow
Should Tendonitis
Patellar Tendonitis
Heel Pain
Shin Splints
Scar Tissue
Call our team now on 02476 222 002 to book your appointment.
What is Shockwave Therapy?
Shockwave Therapy uses compressed air to create shockwaves which breaks down scar and calcified tissue to allow for healthy tissue regrowth, similar to the body's on natural healing system. At Coventry Back Pain & Sports Injury Clinic patient care is at the forefront of our belief systems which is why we conduct a thorough assessment prior to commencing any Shockwave Therapy treatment.
Benefits of Shockwave Therapy:
Non-invasive treatment
Short treatment time of 5 to 20 mins
Few side effects
Reduces pain
Only a few sessions required
We have years of experience in providing Shockwave therapy to a range or patients who have been suffering from a variety of issues. Contact us today and see how we can help you live a pain free existence.